it's been a LONG time since i've done this, but alicia at more than words, does it every week. and i thought it'd be fun to do! if you want to play along, go to her blog by clicking on the button...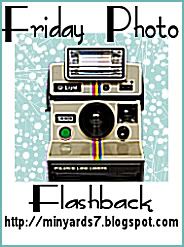 so here's my flashback...

i thought i'd be fun to share me pregnant with each of the kiddos. since i should have four fridays left til i have miss baby e. that gives me a chance to share each of them.

((march 5, 2005)) this is me the morning we left for the hospital to have amelya. i was induced because my doctor thought she was going to be bigger, and it was her weekend on call...so it worked out well. and i was hoping my mom may be able to see a bit of something, she was on her way to mexico that day and missed the actual birth. it's the only part of amelya's birth i wish i could change.

and here is miss amelya...i think it was the second day of life. i just love this picture of her. and i'll be honest...looking at it almost made me bawl. it's so hard to remember her as a baby!!
and that little baby has turned into this little girl...