one of my most favorite things about homeschooling is being able to tailor the needs of each of my children.

this year we got to start K with caitlyn. i ordered a reading curriculum over the summer that i "knew" would be perfect.

...turns out. it wasn't. it's a GREAT curriculum, but it just wasn't the right fit for our family. ((again an awesome thing about homeschooling!)) so it was back to the drawing board. really my choice wasn't too hard. originally when picking out the reading curriculum i had decided to pass on all about reading. so i was quick to research all about reading again...

...and i'm so glad i did! i was all over their site. i couldn't decide WHAT to do. pre-level 1? level 1? and while i was at it, decided to switch breigh as well. (she had been struggling with some skills and i thought starting over would benefit her) so what do i do for breigh? level 1? level 2? AH!

customer service is a HUGE deal to me. if you give me bad customer service i will think twice about ever supporting you again.

i decided to try calling the all about learning company. i feel it's easier to ask/answer questions in person/over the phone. oh. my. word. seriously!! one of the BEST customer service experiences EVER!! and i mean EVER! i talked to the lady on the phone for almost a half an hour. i asked her all of my questions about the different levels of reading AND spelling! ((because i was also debating switching to all about spelling)) i told her on the phone that she was going to make this an "easy sell" to my husband. she thoroughly answered everything i was wondering and gave me pointers on things i didn't even know i was wondering. :)

i hung up the phone and immediately called shaun. (he had called me earlier in the school day when i was in the middle of wanting to through the current curriculum out the door...and he knew i was frustrated.) it was a very easy sell.

when buying the curriculum for multiple children all at the same time can seem very daunting. BUT this is something we needed to do. ((can i give a shout out to my awesome husband who talked this through with me and we decided this together!)) my initial purchase caused a bit of sweaty palms as i hit the "submit order" button. BUT i knew this was the thing we needed to do.

here's what i ordered and the price points of them (just so you know how much you can plan on spending)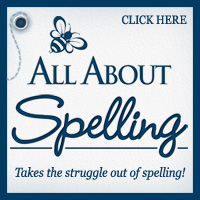 all about spelling.
i ordered levels 1 and 2. i'm starting amelya on level one, she's already half way through it. so i figured it'd make sense to buy both levels.
the "full set" of each level was: 29.95 (1) and 39.95 (2)
then i bought an additional set of the student packet needed for amelya for level 1: 14.95, and her own box and divider cards for around an additional 15.
i also needed to get breigh her own box and dividers, because i bought the reading kit...see below.

you also need ONE interactive kit (so if you're using both programs you just buy what you need for the other, but only ONE kit! so i bought the interactive kit for 49.95 and the spelling box/dividers for the girls. because i bought the reading kit. :) they're the same thing, just different boxes/colors.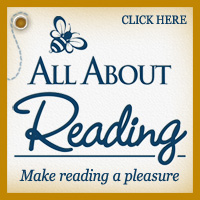 all about reading

i went with the pre-level 1 for miss caitlyn. i bought the deluxe package for 119.95

and then level 1 for breigh at 99.95

((i also just bought level 2 for reading this week, because it was on sale...))

so as you can see, it can seem overwhelming price wise. but if you were buying one level at a time and then the new student packs each year after...it's not really that bad at all.

AND! we love it!!

we've been using it for about 2 weeks. it's great. beyond great really.

we usually find a corner in the living room and do reading and spelling on the floor. LOVE IT!

((we also had to get a magnetic white board, not a huge deal at all))
breigh is covering things she has already known for reading, but i can see her confidence building again. she is becoming more fluent and is enjoying reading again!! success!! she is also working through the spelling quite well. :)
caitlyn, dustin and evaleigh all love the ziggy the zebra pet that comes with pre-level 1. we dig him out and sing the alphabet each day and then learn about the letter of the day. caitlyn is becoming more confident in everything as well. and ASKS to do school. this is something she hasn't done a lot of!
amelya is flying through the spelling and i see level 2 in our future within the next month or so. she's reviewing skills she already knows. but we're cementing in the "why" we do what we do. which is why i love the program.
this is what the site says about their programs:
...the programs are complete, comprehensive, and based on the Orton-Gillingham approach and the latest research.
All About Spelling
is a seven-level program created to take the struggle out of spelling.
All About Reading
currently has three levels (Pre-reading, Level 1, and Level 2) giving your child the best possible start in learning to read. Both programs come with lifetime support and a 100% money-back guarantee. We want you to be confident that you've made the right decision when it comes to teaching your child the crucial communication skills of reading and spelling.
i think i've already said this. BUT i love this!! i'm not being paid. or even asked to post the review. but i wanted to share the love of this curriculum. i wish i would've investigated it more over summer!! i'm excited to see the reading program grow, it will be designed to go up until the high school level. so i'm hoping we don't "pass it up". :)