joining in for friday flashback..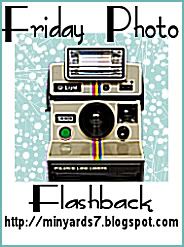 like i said last week, for the fridays until miss baby E's birth...i'm 'flashing back' to pictures of me pregnant with the other four...if you missed it find amelya's here...and this week is breigh. which is so fitting. because she turns FOUR YEARS OLD!! on monday!! i can't believe it...sorry for the quality of the pictures, i don't have them digitally stored on my computer, so i had to take them out of her scrapbook and scan them in.

JUNE 14, 2006
this is me right before leaving for the hospital...i loved those sandals...lol. my feet are too swollen to wear them anymore. boo!! ((but i think i look way tiny!!))

this picture isn't from the hospital, but from the day or two after we got home. breigh was 7lbs 10oz and actually fit into preemie sized outfits for a few days...so here she is...
and now almost four years later...
and i know this is like the same picture i posted earlier this week. but it is the latest one i have of her. and it's so darn cute...
and now today i'm 35 weeks pregnant with baby e. can't believe it. i have an appt today, and get to do the lovely strep b test. thankfully my mil has off and offered to watch the kiddos...so i don't have four pairs of little eyes staring at me during the exam!!
have a great friday!! i'm off to do more for the rummage sale...it's *almost* done!!